Enel Green Power starts construction of a 487 MW solar project in Colombia
Enel Green Power has begun the construction of the 487 MW Guayepo I and II solar park project in the municipalities of Ponedera and Sabanalarga, in the department of Atlantico, northern Colombia. The Guayepo project represents an investment of US$290m and will generate more than 1 TWh/year of energy. The project is expected to be operational at the end of 2023.
In addition, the park will have two 220 MW transformers that will raise the voltage and allow the transportation of electricity through a 500-kV transmission line to the Sabanalarga electrical substation, before being injected into the Colombian National Interconnected System (SIN) and distributed to the end user. The Guayepo project is significantly larger than Colombia's previous biggest solar project: the 187 MW Loma project, which is also currently being built by Enel Green Power.
In 2021, solar represented only 1.1% of Colombia's total installed capacity with 213 MW. In May 2022, the Colombian national power grid operator XM Compania de Expertos en Mercados announced plans to incorporate more than 3 GW of new power capacity in 2022, including 1.5 GW of solar.
---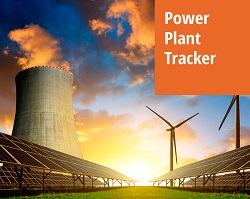 Enerdata has developed a market research service to screen, monitor and analyse the development of power generation assets.
Power Plant Tracker offers an interactive database and a powerful search engine covering power plants worldwide – including both installed and planned capacities for renewables and fossil fuels.