Enel Green Power commissions 546 MW of solar PV projects (Brazil)
Enel has commissioned 546 MW of solar photovoltaic (PV) projects in Brazil through its affiliate Enel Green Power Brasil Participações (EGPB). This amount includes the 254 MW Ituverava (Tabocas do Brejo Velho in the State of Bahia) and the 292 MW Nova Olinda (Ribeira do Piauí in the State of Piauí) solar parks. Both facilities are supported through 20-year power purchase agreement (PPAs) with the Brazilian Chamber of Commercialisation of Electric Energy (Câmara de Comercialização da Energia Elétrica).
Nova Olinda is expected to generate 600 GWh/year. EGPB invested around US$300m in the construction of the facility through its own resources along with a long-term financing provided by the Brazilian bank Banco do Nordeste. EGPB spent about US$400m for the construction of the Ituverava plant through its own resources but also under the framework of a long-term financing provided by Bank of China and Santander, backed by China Export & Credit Insurance Corporation (Sinosure) and guaranteed by Enel. The facility will generate 550 GWh/year.
With these plants commissioned, Enel now reports a total installed capacity of 2,276 MW in Brazil, of which 670 MW from wind power, 716 MW from solar PV and 890 MW from hydropower. Besides, the group also has 275 MW of capacity currently in construction, of which 172 MW from wind and 103 MW from solar power.
---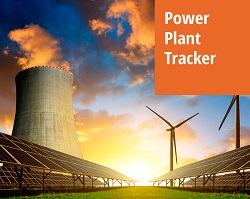 Enerdata has developed a market research service to screen, monitor and analyse the development of power generation assets.
Power Plant Tracker offers an interactive database and a powerful search engine covering power plants worldwide – including both installed and planned capacities for renewables and fossil fuels.