Enbridge's Line 3 oil pipeline project receives key federal permits (US)
The US Army Corps of Engineers has issued federal permits for the Line 3 Replacement Project developed by the Canadian energy transportation company Enbridge in the United States. In addition, the Minnesota Public Utilities Commission (PUC) has delivered their authorisation to start construction. The only remaining for the project to go ahead is a storm water permit that is provided by the Minnesota Pollution Control Agency.
Enbridge aims at replacing an existing 1,660 km long crude oil pipeline originally installed in the 1960s, that extends from Edmonton in Alberta (Canada) to Superior in Wisconsin (United States), with the objective to increase the transport capacity of light, medium and heavy crude oil by 370,000 bbl/d, from the current 390,000 bbl/d to 760,000 bbl/d. The project has been delayed since 2017 due to the opposition of First Nations and environmental groups in Manitoba (Canada) and Minnesota (United States).
Enbridge has already completed the Canadian section of oil pipeline, which runs across Alberta, Saskatchewan and Manitoba, for US$4bn. The infrastructure entered commercial operation in December 2019. The construction of the US section, which crosses North Dakota, Minnesota and Wisconsin, is expected to cost US$2.9bn.
---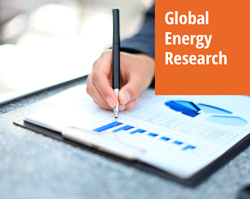 Enerdata's premium online information service provides up-to-date market reports on 110+ countries. The reports include valuable market data and analysis as well as a daily newsfeed, curated by our energy analysts, on the oil, gas, coal and power markets.
This user-friendly tool gives you the essentials about the domestic markets of your concern, including market structure, organisation, actors, projects and business perspectives.