Enbridge has to stop its Line 5 oil pipeline to Canada by May 2021
The state government of Michigan (United States) has ordered Enbridge to shut down a section of its 540,000 bbl/d Line 5 oil pipeline, which transports light crude oil and liquid natural gas from Wisconsin (United States) to Ontario (Canada) by May 2021due to environmental concerns. According to the Michigan authorities, Enbridge failed to comply with the terms of an agreement with the state, which requires the company to maintain a multi-layered coating on the pipeline and the company will no longer be able to operate pipelines through the Straits of Mackinac, a waterway connecting Lake Michigan and Lake Huron. The 1,038 km oil pipeline started to operate in 1953. 
---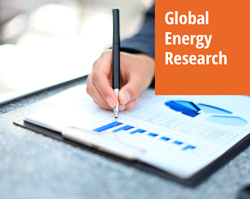 Enerdata's premium online information service provides up-to-date market reports on 110+ countries. The reports include valuable market data and analysis as well as a daily newsfeed, curated by our energy analysts, on the oil, gas, coal and power markets.
This user-friendly tool gives you the essentials about the domestic markets of your concern, including market structure, organisation, actors, projects and business perspectives.