Eleven EU countries met 2020 renewable energy targets in 2015
According to the latest Eurostat statistics, the share of renewable energy in gross final energy consumption in the European Union (EU) reached 16.7% in 2015, which nearly doubles the 2004 level of 8.5%.
The EU aims to reach a 20% share by 2020 and at least 27% by 2030. Eleven countries have already reached the level required to meet their national 2020 targets: Bulgaria (18.2% versus a 16% target), the Czech Republic (15.1% vs. 13%), Denmark (30.8% vs 30%), Estonia (28.6% vs 25%), Croatia (29% vs. 20%), Italy (17.5% vs. 17%), Lithuania (25.8% vs. 23%), Hungary (14.5% vs. 13%), Romania (24.8% vs. 24%), Finland (39.3% vs. 38%) and Sweden (53.9% vs. 49%). Moreover, Austria and Slovakia are about 1 percentage point from their 2020 targets, at respectively 33% and 12.9% of renewables in gross final energy consumption in 2015.
On the other hand, some countries are rather far from their targets, namely Luxembourg (6 percentage points), the United Kingdom and Ireland (6.8 percentage points), France (7.8 percentage points) and the Netherlands (8.2 percentage points).
---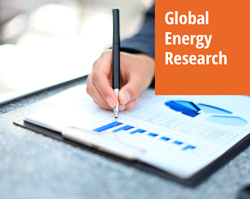 Enerdata's reputable online information service provides up-to-date market reports on 110+ countries with valuable market data and analysis as well as a daily newsfeed on the oil, gas, coal and power markets.
This user-friendly tool gives you the essentials on the domestic market of your concern including market structure, organisation, actors, projects and business perspectives.
---
The European renewable report focuses on the different renewable energies for each country in Europe.
It covers the different support schemes used to promote renewable energy in for major sources of renewable energy: hydroelectricity, wind, solar, liquid biofuels for transportation, geothermal and oceanic sources (wave, tidal and thermal).