Electricity consumption in Morocco rose by 4.7% in 2022
Want more? Subscribe to our premium service!
Key Energy News offers carefully selected global news on a wide selection of energy topics - tax, price, supply, contract, forecast, energy market and policy to name a few - in the form of a daily, weekly or monthly newsletter. Benefit from our powerful search functionalities, query capabilities, archive browsing & saving capabilities and enhanced preference options.
Take advantage of our free trial!
---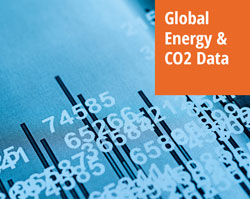 Then Global Energy Market Data & CO2 is your database! We provide world coverage of the oil, gas, coal, and power markets and a detailed overview of national supply & demand with annual data going back to 1970.
This energy database leverages more than 200 official data sources, which are processed by our analysts to provide fully harmonised data sets that are updated monthly.