Electricity consumption increased by 1.1% in India in 2019
According to the Central Electricity Authority of India, electricity consumption increased by only 1.1% in 2019, its slowest annual pace since 2013. In December 2019, electricity consumption declined for the fifth month in a row, reaching 100.8 TWh (-0.5% compared with December 2018), despite a rise in consumption in the industrialised states of Maharashtra and Gujarat. Electricity consumption had fallen by 13% in October 2019 (compared to October 2018), its steepest drop in 12 years, reflecting a slowdown in industrial consumption. In October 2019, the IMF lowered its growth forecast for India by 0.9 point to 6.1% in 2019.
---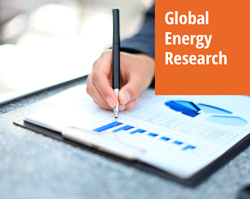 Enerdata's premium online information service provides up-to-date market reports on 110+ countries. The reports include valuable market data and analysis as well as a daily newsfeed, curated by our energy analysts, on the oil, gas, coal and power markets.
This user-friendly tool gives you the essentials about the domestic markets of your concern, including market structure, organisation, actors, projects and business perspectives.