Egypt's gas production on its way to ramp up by a further 11 mcm/d
According to the Egyptian Ministry of Petroleum, the country is on its way to increase its domestic natural gas production by an additional 400 mcf/d (11.3 mcm/d or 4.1 bcm/year) within a few days. Most of the incremental output is expected to come from the Giza and Fayoum fields. This announcement comes a few months after the 6,600 mcf/d (186 mcm/d or 68 bcm/year) latest production increase recorded at the giant Zohr offshore gas field.
Egypt's natural gas output has been booming with the development of major discoveries in recent years. In October 2018, the country became self-sufficient and completely stopped importing natural gas. Zohr is Egypt's flagship asset and its production has been steadily growing since its commissioning in December 2017. Zohr is operated by Eni (60%), while Rosneft and BP hold the remaining shares, respectively 30% (stake acquired in October 2017) and 10%. Its estimated gas reserves exceed 850 bcm and it is expected to reach a production plateau of 27.7 bcm/year by the end of 2019. In 2018, the asset produced 12.2 bcm of natural gas.
---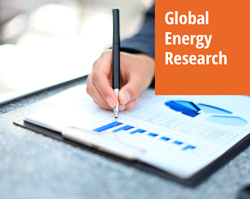 Enerdata's premium online information service provides up-to-date market reports on 110+ countries. The reports include valuable market data and analysis as well as a daily newsfeed, curated by our energy analysts, on the oil, gas, coal and power markets.
This user-friendly tool gives you the essentials about the domestic markets of your concern, including market structure, organisation, actors, projects and business perspectives.