EDF submits offer to Poland for 4 to 6 EPR nuclear reactors (6.6 to 9.9 GW)
EDF has submitted to the Polish government a non-binding preliminary offer for a contract for the supply of Engineering, Procurement and Construction (EPC) of four to six EPR reactors in Poland, representing respectively a total installed capacity of 6.6 to 9.9 GW distributed over two to three sites.
The Polish energy policy until 2040 considers the development of a nuclear power plant (1-1.6 GW) that could start commercial operations in 2033. Five additional nuclear power plants could be launched every two years by 2043; nuclear could cover 10% of the power mix in 2035. The nuclear programme will be developed by a special purpose vehicle, PGE EJ1, in which PGE holds 70%, in partnership with Tauron Polska Energia, ENEA and copper mining company KGHM Polska (10% each). The first plant is estimated to cost €16-17bn and would be located in Żarnowiec (Choczewo) or in Lubiatowo Kopalino. The government is seeking approval from the European Commission for state aid to build the project.
---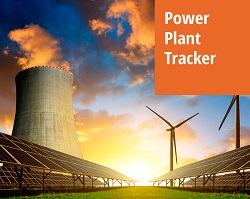 Enerdata has developed a market research service to screen, monitor and analyse the development of power generation assets.
Power Plant Tracker offers an interactive database and a powerful search engine covering power plants worldwide – including both installed and planned capacities for renewables and fossil fuels.