EDF raises Flamanville EPR cost by €1.5bn (France)
EDF has revised the construction schedule for its 1,650 MW Flamanville EPR nuclear project in France and raised the estimated construction cost by €1.5bn to €12.4bn (in 2015 euros), after the adoption of a scenario for upgrading the main secondary system penetration welds with robots at the project. In June 2019, the Nuclear Safety Authority (ASN) asked the group to repair eight containment penetration welds that failed to comply with the break preclusion principle. EDF expects the rework scenario to be validated by the ASN by the end of 2020, when the group will start the repair works.
The Flamanville project was initially expected to be commissioned in 2013 (completion of construction in late 2012) at a cost of €3.3bn. Technical problems have led to significant delays and cost escalation. Construction time has tripled from 5 to more than 15 years - and its cost has soared by more than 200% to nearly €11bn, and now to €12.4bn (2015 euros and excluding interim interest). Due to the postponement of the date of fuel loading (now expected at the end of 2022), no revenue will be generated during the test phase in 2020. Consequently, EDF has adjusted its net total investment target from €15bn to around €15.5bn for 2020.
---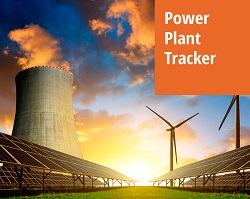 Enerdata has developed a market research service to screen, monitor and analyse the development of power generation assets.
Power Plant Tracker offers an interactive database and a powerful search engine covering power plants worldwide – including both installed and planned capacities for renewables and fossil fuels.