EDF has submitted plans to build 6 new EPR nuclear reactors in France
EDF has submitted plans to build six new European Pressurized Reactors (EPRs) in France to the French government. The group would wait until the commissioning of its Flamanville EPR project, since the French government has delayed a decision on new nuclear reactors until after the Flamanville 3 project is commissioned (now expected in 2023-2024). Yet, EDF is calling for French authorities to start construction of 6 new EPRs as soon as 2021-2022. By 2030, EDF aims to continue building EPRs and to ensure a Small Modular Reactor (SMR) can be built.
EDF is currently building its first 1,650 MW EPR in France in Flamanville (Flamanville-3). The Flamanville project was initially expected to be commissioned in 2013 (completion of construction in late 2012) at a cost of €3.3bn. In October 2019, EDF revised the construction schedule for the nuclear project and raised the estimated construction cost by €1.5bn to €12.4bn, due to technical problems. In December 2020, EDF selected the site of Penly in Seine-Maritime (north-western France) to host two possible future EPRs in case the French government decides to order new nuclear reactors of this type.
---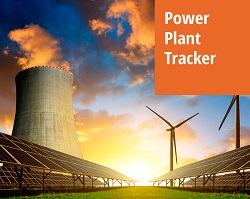 Enerdata has developed a market research service to screen, monitor and analyse the development of power generation assets.
Power Plant Tracker offers an interactive database and a powerful search engine covering power plants worldwide – including both installed and planned capacities for renewables and fossil fuels.