EDF completes the acquisition of a 75.5% stake in New NP (France)
EDF has completed the acquisition of a 75.5% stake in New NP, the entity combining former Areva Group's activities relating to the design and manufacturing of nuclear reactors and equipment, fuel assemblies and services to the nuclear installed base.
In November 2016, Areva and EDF inked a contract setting the terms of the sale of an interest conferring exclusive control by EDF of the NEW NP entity. Under the deal with Areva, EDF bought a maximum of 75% of NEW NP on the basis of a valuation of €2.5bn for 100% of the capital, with the possibility of bringing partners into the capital of the company and thus go down to 51% of the capital. Mitsubishi Heavy Industries (MHI) will take an 19.5% equity share in New NP and might take 5% of New Areva Holding (NewCo), Areva's entity dedicated to the fuel cycle. In May 2017, French nuclear engineering company Assystem also offered €125m for a 5% stake in New NP.
The restructuring process agreed in July 2015 includes a €4.5bn capital injection into Areva.
---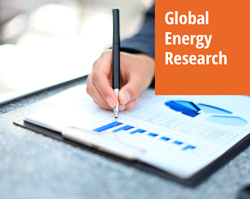 Enerdata's reputable online information service provides up-to-date market reports on 110+ countries with valuable market data and analysis as well as a daily newsfeed on the oil, gas, coal and power markets.
This user-friendly tool gives you the essentials on the domestic market of your concern including market structure, organisation, actors, projects and business perspectives.