Ecuador to leave OPEC in January 2020
Ecuador announced it will leave OPEC in January 2020 as the Andean economy seek to ramp up oil production to increase hydrocarbon revenue in a sluggish economic context. The country joined OPEC in 1973, departed in 1992 and restarted its membership in 2007.
Ecuador's output quota, fixed at 508,000 bbl/d for the first six months of 2019, was inferior by 4% to its production, which reached 530,000 bbl/d, according to OPEC's data. In February 2019, the Ecuadorian Government asked for a quota exemption, but it is unclear if the organisation considered its request.
Quito is currently developing the Ishpingo-Tambococha-Tiputini (ITT) block in the Yasuni national park in the Amazon region, whose production has reached close to 83,000 bbl/d in September 2019. Ecuador's oil output reached 507,000 bbl/d in 2018 (OPEC). ITT is expected to increase national production to 700,000 bbl/d by 2021.
---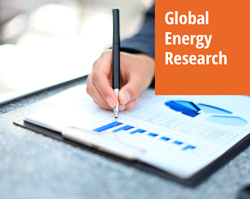 Enerdata's premium online information service provides up-to-date market reports on 110+ countries. The reports include valuable market data and analysis as well as a daily newsfeed, curated by our energy analysts, on the oil, gas, coal and power markets.
This user-friendly tool gives you the essentials about the domestic markets of your concern, including market structure, organisation, actors, projects and business perspectives.