Dutch operator TenneT will launch tender to connect 40 GW of offshore wind
The Dutch state-owned power transmission operator (TSO) TenneT, which also operates in Germany, will launch a tender to seek companies to join a €30bn plan to build sea-to-land connections for offshore wind projects that will generate up to 40 GW of wind power in the North Sea by 2030.
20 GW will be located in the German North Sea and 20 GW in the Dutch North Sea. TenneT plans to build 15 to 20 connections, each at a new 2 GW format, which is larger than the 700 MW connectors it has previously used. The company's current offshore connection capacity stands at around 7.2 GW in the German North Sea and approximately 2.5 GW in the Dutch North Sea.
In May 2022, Germany, the Netherlands, Denmark, and Belgium agreed to jointly install at least 65 GW of offshore wind energy by 2030. In 2021, those four countries had a combined offshore wind installed capacity of 15.4 GW (7.7 GW for Germany, 2.9 GW for Denmark, 2.5 GW for the Netherlands and 2.3 GW for Belgium).
---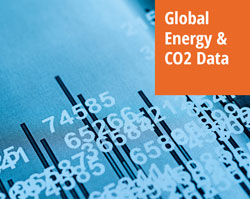 Then Global Energy Market Data & CO2 is your database! We provide world coverage of the oil, gas, coal, and power markets and a detailed overview of national supply & demand with annual data going back to 1970.
This energy database leverages more than 200 official data sources, which are processed by our analysts to provide fully harmonised data sets that are updated monthly.