DR Congo starts talks with an Australian firm on Grand Inga hydro project
The Australian company Fortescue Metals Group (FMG) has started talks with the government of the Democratic Republic of Congo to develop the 40 GW Grand Inga hydroelectric project, including the 4.8 GW project already committed to Chinese and Spanish developers and the Matadi and Pioka projects.
The 40 GW Grand Inga plant would be developed in phases, with the first one consisting of an 11 GW complex, Inga III, separated in 3 stages (4.8 GW, later raised to 7.5 GW, and to 11 GW). In January 2020, ACS withdrew from the Inga III hydropower project and six companies, including China Three Gorges Corporation and AEE Power (Spain), agreed to form a single consortium in 2020 (75% Chinese companies, 25% AEE Power). Construction is still pending. Of the 4.8 GW capacity, 2.5 GW would be directed for South Africa, 1.3 GW for mining companies in DR Congo, and 1 GW for the national network.
---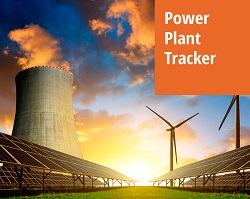 Enerdata has developed a market research service to screen, monitor and analyse the development of power generation assets.
Power Plant Tracker offers an interactive database and a powerful search engine covering power plants worldwide – including both installed and planned capacities for renewables and fossil fuels.