DONG Energy's Asnæs power plant (782 MW) will phase-out coal (Denmark)
Danish energy company DONG Energy plans to begin converting the two coal-fired power units of its Asnæs power plant to biomass in the summer 2017 and to complete the conversion to wood chip by the end of 2019. In addition, the company has reached a 20-year steam and district heating contract with Novo Nordisk (health care and pharmaceutical company), Novozymes (biotechnology company), Kalundborg Forsyning (heating). As of late 2019, DONG Energy's Asnæs power plant will supply steam, district heating and power from sustainable wood chips to these companies.
The Asnæs power plant is the largest coal-fired facility (also using oil as reserve fuel) in Denmark with a capacity of 782 MW and up to 501 MJ/s heating. Two cola-fired units are currently under operations: the first production plant, 142 MW Asnæs-1, was commissioned in 1961, while the 640 MW Asnæs-5 was put into operation in 1981.
This plant conversion is in line with DONG Energy's strategy to exit coal-fired power by January 2023. Once the Conversion of Asnæs is completed, only the 371 MW Esbjerg plant will produce electricity and heat from coal.
---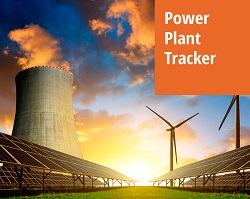 Enerdata has developed a market research service to screen, monitor and analyse the development of power generation assets.
Power Plant Tracker offers an interactive database and a powerful search engine covering power plants worldwide – including both installed and planned capacities for renewables and fossil fuels.