DONG Energy sells its upstream oil and gas assets to INEOS (Denmark)
Danish energy group DONG Energy has signed an agreement with INEOS to divest its upstream oil and gas activities to INEOS for an unconditional payment of US$1.05bn (DKK 7bn, €941m) on a cash and debt free basis, a contingent payment of US$150m (DKK 1bn, €134m) related to the Fredericia stabilisation plant and a contingent payment of up to US$100mn (DKK 0.7bn, €94m) subject to the development of the Rosebank field.
DONG Energy is the main oil producer in Denmark. The group is mainly active in the North Sea and produced around 100,000 boe/d in 2016, of which 70% came from Norway, 15% from Denmark and 15% from the United Kingdom (West of Shetland). DONG Energy's commercial and potential oil and gas reserves in these three countries are estimated at 570 mboe. Denmark, DONG Energy produces hydrocarbons from the Siri-area (including the Nini, Nini East and Cecilie fields) and the Syd Arne area (including the Lulita field). The group holds a 14% stake in the Ormen Lange gas field in Norway - the second largest in Norwegian waters - along with stakes in two producing gas fields, Laggan and Tormore, and two gas fields that are currently being developed (Edradour and Glenlivet) West of Shetland (United Kingdom).
DONG Energy aims to reduce the share of fossil fuels in its generation mix and is investing massively in renewable energies and progressively shutting down thermal power plants. In total, the group has shut down or sold 2.2 GW of thermal capacity since 2009. By 2020, the group aims to cover at least half of its Danish power generation with biomass (30% achieved in 2015).
INEOS is a leading manufacturer of petrochemicals, speciality chemicals and oil products. This transaction will enable INEOS to significantly expand its trading and shipping activities making it a major trader in the sector.
---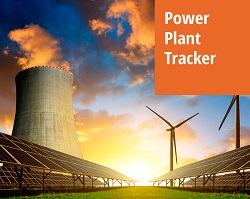 Enerdata has developed a market research service to screen, monitor and analyse the development of power generation assets.
Power Plant Tracker offers an interactive database and a powerful search engine covering power plants worldwide – including both installed and planned capacities for renewables and fossil fuels.