DEWA completes 800 MW phase III of Dubai solar project (UAE)
The Dubai Electricity and Water Authority (DEWA) has inaugurated the 800 MW third phase of the Mohammed bin Rashid Al Maktoum solar project in the United Arab Emirates (UAE). The third phase of 800 MW was completed in three stages: the first 200 MW stage was commissioned in 2018, the second 300 MW stage in 2019 and the third 300 MW stage in November 2020. The third phase of the project was developed by a consortium of DEWA, Masdar and EDF Énergies Nouvelles for a total investment of AED3.47bn (US$950m).
The Mohammed bin Rashid Al Maktoum solar project combines PV and CSP with investments of up to AED 50bn (US$13.6bn). The project is expected to have a capacity of 5 GW by 2030. The 13 MW first phase became operational in 2013, using photovoltaic solar panels. The second phase (200 MW of solar PV) was commissioned in March 2017. The third phase of 800 MW has just been commissioned. The fourth phase (950 MW) will include 250 MW of solar PV, 600 MW from a parabolic basin complex, and 100 MW from a solar power tower including molten salt technology, and is expected to be operational in phases starting from the third quarter of 2021. In September 2020, ACWA Power signed all financing agreements for the fifth phase of the Mohammed bin Rashid Al Maktoum Solar Park, the 900 MW Shuaa Energy 3 PSC solar PV project.
---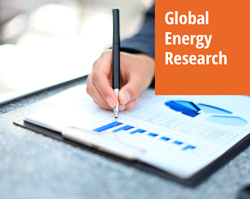 Enerdata's premium online information service provides up-to-date market reports on 110+ countries. The reports include valuable market data and analysis as well as a daily newsfeed, curated by our energy analysts, on the oil, gas, coal and power markets.
This user-friendly tool gives you the essentials about the domestic markets of your concern, including market structure, organisation, actors, projects and business perspectives.