Denmark moves forward with 5 GW offshore wind energy islands plans
The Danish government is moving forward with the development of its offshore wind "energy islands" in the North Sea and at the Bornholm island in the Baltic Sea. The Danish Ministry of Climate, Energy and Public Utilities has already selected a location for a 2 GW island 20 km to the south and south-west of Bornholm. Furthermore, feasibility studies will soon determine the location for a 3 GW island in the North Sea at least 60 km west of Thorsminde (the final decision is expected for mid-2021). Detailed studies of the seabed and on the environmental impact of the proejct are expected to be completed in 2024.
Plans to build two 2 GW energy islands were announced with the country's climate plan in May 2020. The islands will likely include a power-to-x component and will be connected to neighbouring countries. Traditionally, offshore wind power plants have been built as individual non-connected entities. An energy island serves as a hub for electricity generation for the surrounding plants, by collecting and distributing the electricity between countries connected using a common electricity grid. The energy island in the North Sea could host wind power plants with a total capacity of up to 10 GW. The government estimates that construction could be completed by 2030.
---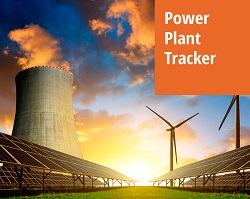 Enerdata has developed a market research service to screen, monitor and analyse the development of power generation assets.
Power Plant Tracker offers an interactive database and a powerful search engine covering power plants worldwide – including both installed and planned capacities for renewables and fossil fuels.
---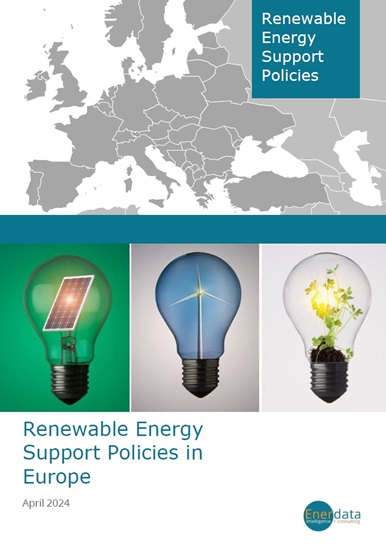 The European renewable report focuses on the different renewable energies for each country in Europe.
It covers the different support schemes used to promote renewable energy in for major sources of renewable energy: hydroelectricity, wind, solar, liquid biofuels for transportation, geothermal and oceanic sources (wave, tidal and thermal).