Denmark-Germany Combined Grid Solution secures exemption from EU rules
The European Commission has granted a ten-year derogation to current regulation for the 400 MW Combined Grid Solution (CGS) transmission project that will enable Denmark and Germany to exchange power via offshore wind parks in the Baltic Sea. The project will be exempted from the regulation imposing the provision of 70% of the line capacity for cross-border electricity trade. The exemption could be extended by 15 years to a maximum of 25 years.
In October 2020, the Danish and German power transmission system operators (TSOs) Energinet.dk and 50Hertz completed the €300m transmission project. The project, consisting of two 200 MW submarine cables, should be commissioned by the end of 2020. It connects the Baltic 1, Baltic 2 wind parks (combined capacity of 336 MW) and, from 2021 with Kriegers Flak (600 MW), with the Danish and German power transmission grids.
---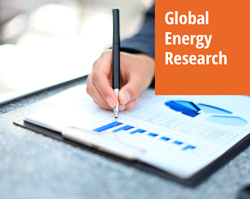 Enerdata's premium online information service provides up-to-date market reports on 110+ countries. The reports include valuable market data and analysis as well as a daily newsfeed, curated by our energy analysts, on the oil, gas, coal and power markets.
This user-friendly tool gives you the essentials about the domestic markets of your concern, including market structure, organisation, actors, projects and business perspectives.