Czechia's support for nuclear development transformed into law
The Czech president has signed into law the country's support framework for nuclear investment. The new law authorises a state-owned company to purchase electricity from new nuclear power plants at a fixed rate for at least 30 years, with the possibility of extension. The company will resell the power on the wholesale market. Any profit or loss will be translated into an adjustment to power bills even if the country intends to set an upper limit on any extra cost.
In March 2021, the Czech State Office for Nuclear Safety awarded a permit to ČEZ for the development of two new 1.2 GW units at the Dukovany nuclear power plant. The company, which already operates four VVER-440 reactors at the Dukovany nuclear power plant (2,040 MW) and two VVER-1000 reactors at the Temelín plant (2,160 MW), was planning to build only one reactor at Dukovany, but the permit for two units will allow ČEZ to review its plans. The Czech Industry Ministry has invited France's EDF, Russia's Rosatom, South Korea's KHNP and Westinghouse of the United States to pre-qualify for a tender for a new 1.2 GW unit at Dukovany, and excluded China General Nuclear Power (CGNPC) due to security concerns. Replacing the older reactors with new units is viewed as crucial for the country's energy security, as the four Dukovany reactors are expected to be shut down permanently between 2035 and 2037.
---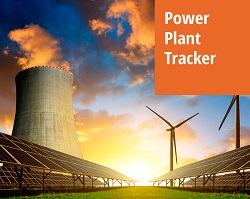 Enerdata has developed a market research service to screen, monitor and analyse the development of power generation assets.
Power Plant Tracker offers an interactive database and a powerful search engine covering power plants worldwide – including both installed and planned capacities for renewables and fossil fuels.
---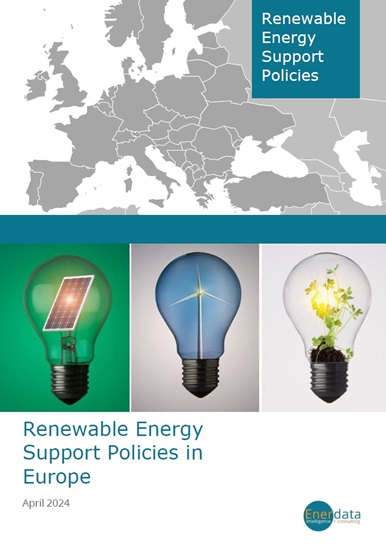 The European renewable report focuses on the different renewable energies for each country in Europe.
It covers the different support schemes used to promote renewable energy in for major sources of renewable energy: hydroelectricity, wind, solar, liquid biofuels for transportation, geothermal and oceanic sources (wave, tidal and thermal).