Czechia's Coal Commission recommends ending coal-fired generation in 2038
The Czech Coal Commission has recommended ending the use of coal in power generation and heat production in Czechia in 2038, after assessing several coal phase out scenarios in 2033, 2038 and 2043. The 2038 target is on par with the phase-out date set by Germany and much ahead of that set by Poland (2049). The government will have the final say.
The Czech Coal Commission was established in 2019 as an advisory body to the government. Nearly half of the installed capacity is coal-fired (49% in 2019) and coal accounts for over 40% of the power mix (43% of total power generation in 2019).
The Czech state-owned power group ČEZ aims to halve its coal-fired power capcaity by 2025, compared to 2016 levels.In June 2020, it shut down the 440 MW Prunéřov I coal-fired power plant, which was commissioned in 1967. The company also closed 500 MW of coal-fired capacity: two units at the Ledvice power plant (220 MW), one 200 MW unit at the Dětmarovice power plant and production units in Vítkovice (almost 80 MW).
---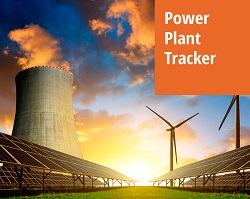 Enerdata has developed a market research service to screen, monitor and analyse the development of power generation assets.
Power Plant Tracker offers an interactive database and a powerful search engine covering power plants worldwide – including both installed and planned capacities for renewables and fossil fuels.