Czechia receives EU approval for its €7bn recovery and resilience plan
The European Commission has approved Czechia's €7bn recovery and resilience plan under the Recovery and Resilience Facility (RRF). The country intends to devote 42% of its total allocation to measures that support climate objectives, including investments in renewable energy (€480m), the modernisation of district heating distribution networks, the replacement of coal-fired boilers and improving the energy efficiency of residential and public buildings (€1.6bn). Czechia will invest €1.1bn in sustainable mobility, promoting the development of more than 4,500 electric charging stations and financing more than 5,000 low-emission vehicles for the public and business sector. It will also dedicate €141m to support circular economy solutions.
The RPF is part of NextGenerationEU which will provide €800bn to support investments and reforms across the EU. According to its NECP (2019), Czechia aims to raise the share of renewables in final energy consumption to 22% in 2030 (16% achieved in 2019), including 30.7% in heating and cooling (23% in 2019), 16.9% in electricity (14% in 2019) and 14% in transport (7.8% in 2019).
---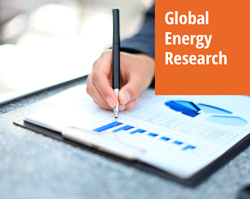 Enerdata's premium online information service provides up-to-date market reports on 110+ countries. The reports include valuable market data and analysis as well as a daily newsfeed, curated by our energy analysts, on the oil, gas, coal and power markets.
This user-friendly tool gives you the essentials about the domestic markets of your concern, including market structure, organisation, actors, projects and business perspectives.