Czech power group EPH targets carbon neutrality by 2050
The Czech power group EPH plans to stop using coal for power and heat generation in all countries where it operates - except Germany, where it will proceed in accordance with the  Coal Phase-out Act (by 2038 at the latest) - by 2030, in order to cut its emissions by 60% by the end of the decade. In addition, the group aims to reach carbon neutrality by 2050. In coming years, EPH plans to phase out coal- and lignite-fired units at Deuben (Germany) and Emile Huchet-6 (France) in 2021 and at Provence-5 (France) in 2022. In Northern Ireland (United Kingdom), it will convert its Kilroot oil- and coal-fired power plant to renewables (solar, gas, hydrogen and battery storage) by 2023. It will also stop operations at the Mehrum power plant (Germany) and will convert its lignite-fired power assets in Czechia to lower-emission sources by 2028-2029.
The group has grown through the acquisition of lignite-fired, coal-fired and gas-fired power assets in Europe. EPH aims to develop individual strategy for each of its markets, by acquiring critical generation assets below their replacement values and seeking attractive investment opportunities in carefully selected assets. In the United Kingdom, the group's strategy is to diversify in renewables assets, decommissioning its 2 GW Eggborough coal-fired power plant, converting its Lynemouth hard coal-fired power plant to biomass and investing in gas-fired power plants.
---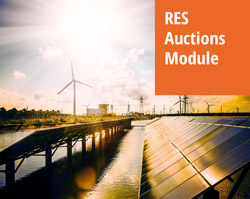 Discover our very detailed and regularly updated RES auctions database with worldwide coverage and a technical focus backed by academic research.
With our renewable energies auctions service you will be able to monitor auctions at a global level. Its (expanding) scope notably includes all major G20 countries and offers an especially fine tracking on Europe and South America.