Cuba targets 24% of renewable power generation by 2030
Cuba has adopted a new decree law (Decree Law 345) aiming at promoting the development of renewable power generation and energy efficiency. The country aims to reach 24% of renewable power generation by 2030, from less than 4% currently (including hydropower), to progressively replace the use of fossil fuels with renewables and to diversify its thermal power mix.
Cuba will seek to develop the use of cane biomass, solar PV, wind power, other biomass sources, biogas and hydropower and will promote energy production by consumers ("prosumers" from the sugar cane industry or households with PV panels), with excess electricity production sold to the Union Electrica at a price reflecting the avoided cost of thermal power generation. Domestic producers will benefit from bank credit, while foreign investors will be offered incentives and tax creadits.
---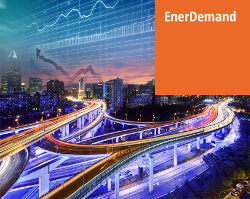 Enerdata's premium EnerDemand service provides detailed data on energy consumption and efficiency for the 20 highest energy-consuming countries, broken down by sector and end-use.
Create custom graphs, export data to use in Excel, and sift through the online database in whatever way is most useful to you: by household uses, by multiple road vehicle types, and by different end-uses in buildings, industry and more.