Cuba plans 12% renewable energy increase by 2020
Cuba aims to increase its renewable energy production by 12% by 2020, to increase its energy security and sovereignty. Renewables currently account for 3.8% of the energy produced in the country; they should reach a share of 16.5% in the next eight years.
Cuba counts on biomass (wood and sugar cane), solar, wind and hydropower. The sugar industry could be the largest contributor to the renewable development, with a potential increase in production from biomass by 10% as of 2013.
A 50 MW wind power plant should be built in 2013 in eastern Cuba, while eight large wind parks are under consideration by 2020 (up to 280 MW). The hydropower capacity should be increased from around 60 MW to 100 MW through the construction of more than 160 small hydropower plants. A 1 MWp solar power plant is under construction (expected by late 2012) and construction of 10 MWp should start in 2013.
---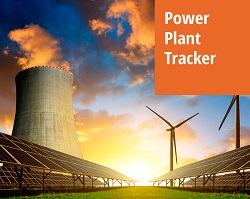 Enerdata has developed a market research service to screen, monitor and analyse the development of power generation assets.
Power Plant Tracker offers an interactive database and a powerful search engine covering power plants worldwide – including both installed and planned capacities for renewables and fossil fuels.