CPC pipeline crude oil deliveries rose by 11% in 2018 (Kazakhstan)
According to the Caspian Pipeline Consortium (CPC), crude oil exports via the CPC pipeline rose by 11% in 2018, reaching 61.1 Mt. Exports from Kazakhstan accounted for most of this figure (89%) - with three Kazakhstan oil fields making up the majority of the exports (28.7 Mt came from Tengiz, 13.2 Mt from Kashagan and 10.3 Mt from Karachaganak), while the remainder came from Russia.
In October 2017, the consortium commissioned the expansion project facilities and the pipeline is now able to pump 67 Mt/year (about 1.35 mb/d) from the previous capacity of 35 Mt/year. The US$5.4bn expansion project was launched back in 2011 and is a significant milestone for the development of the major oil fields in the Caspian region. CPC plans to hike oil exports by 11% again in 2019 and expects to reach the 67.7 Mt threshold (30.3 Mt from Tengiz, 14.6 Mt from Kashagan and 11.3 Mt from Karachaganak). Kazakhstan's oil output is slated to remain relatively stable in 2019, from 90.3 Mt in 2018 to 89.5 Mt in 2019.
Caspian Pipeline Consortium (CPC) is the operator of the CPC oil pipeline. It is owned by KazMunaiGas (19%), Transneft (24%), LukArco (12.5%), the CPC Company (7%), Chevron CPC (15%), Mobil Caspian Pipeline Company (7.5%), Rosneft-Shell Caspian Ventures Limited (7.5%), BG Overseas and Eni International (2% each), Kazakhstan Pipeline Ventures (1.75%) and Oryx Caspian Pipeline (1.75%).
---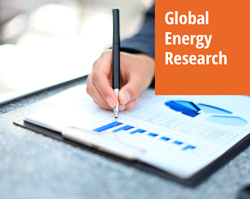 Enerdata's premium online information service provides up-to-date market reports on 110+ countries. The reports include valuable market data and analysis as well as a daily newsfeed, curated by our energy analysts, on the oil, gas, coal and power markets.
This user-friendly tool gives you the essentials about the domestic markets of your concern, including market structure, organisation, actors, projects and business perspectives.