COP24 climate conference starts in Katowice (Poland)
The United Nations Framework Convention on Climate Change (UNFCCC) 24th session of the Conference of the Parties (COP 24) has begun in Katowice (Poland) under the presidency of the Polish government. It will be a crucial time for the implementation of the landmark 2015 Paris Agreement on climate change.
As part of the COP 24, countries must finalise a detailed set of rules and guidelines - the so-called Paris 'work programme' or 'rule book' - which will enable the Paris agreement to be put into practice all around the world.
All G20 members except the United States have reaffirmed their commitment to implementing the 2015 Paris Agreement, which established a global action plan to avoid dangerous climate change by capping global warming to well below 2°C above pre-industrial levels and pursuing efforts to limit the global temperature rise to 1.5°C. As of 2018, 195 UNFCCC countries have signed the agreement and 184 have ratified it.
---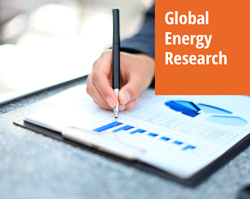 Enerdata's premium online information service provides up-to-date market reports on 110+ countries. The reports include valuable market data and analysis as well as a daily newsfeed, curated by our energy analysts, on the oil, gas, coal and power markets.
This user-friendly tool gives you the essentials about the domestic markets of your concern, including market structure, organisation, actors, projects and business perspectives.