ConocoPhillips joins the 16 Mt/year North Field South LNG project in Qatar
Qatar Energy (QE) has selected the US oil and gas group ConocoPhillips as its third partner on the 16 Mt/year North Field South (NFS) LNG project in Qatar, awarding the company a 6.25% stake. In September and October 2022, France's TotalEnergies and the UK's Shell have each been awarded a 9.375% stake in the project, of which Qatar Energy will hold the remaining 75%.
ConocoPhillips has already partnered with QE in June 2022 on the 32 Mt/year North Field East (NFE) LNG project (with a 6.25% stake), alongside TotalEnergies, Shell, Italy's Eni, and the US' Exxon Mobil.
Together, NFE and NFS form the wider North Field Expansion project to increase LNG production from the North Field, adding 48 Mt/year to Qatar's export capacity and bringing it to 126 Mt/year by 2028. The upstream part of the project will develop the southern area of the North Field with five platforms, 50 wells and gas pipelines to the onshore processing plant. Downstream, there will be two 8 Mt/year liquefaction trains.
---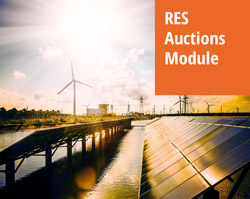 Discover our very detailed and regularly updated RES auctions database with worldwide coverage and a technical focus backed by academic research.
With our renewable energies auctions service you will be able to monitor auctions at a global level. Its (expanding) scope notably includes all major G20 countries and offers an especially fine tracking on Europe and South America.