Congo DR revises Inga III hydropower project
The President of Democratic Republic of Congo (Congo DR) has decided to reduce the capacity of the Inga III hydroelectric power plant project from 11 GW to 4.8 GW. According to the President, a smaller project can be built much faster, given the urgent energy needs of the country and the region. A meeting between the Congo DR and the AfDB will be held by the end of December 2019 to sign the agreement on the 4.8 GW project, which could be later expanded to 7.5 GW, and eventually to 11 GW.
Two options were on the table for the construction of the long awaited and several times postponed project. The African Development Bank (AfDB) has funded a US$75m feasibility study to develop a 4.8 GW hydropower plant and has approved funding to start construction in the first quarter of 2020. Alternatively, two consortia led by Chinese companies on  the one hand and by Spanish companies on the other hand have submitted bids to develop a 11 GW dam, at an estimated cost of US$14bn. The two bidders, which have not yet carried out feasibility studies, have been asked to form a single consortium to carry out the project.
---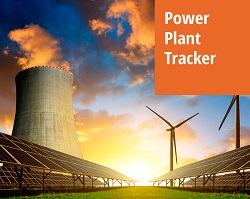 Enerdata has developed a market research service to screen, monitor and analyse the development of power generation assets.
Power Plant Tracker offers an interactive database and a powerful search engine covering power plants worldwide – including both installed and planned capacities for renewables and fossil fuels.