Colombian oil group Ecopetrol buys State's stake in power company ISA
The Colombian oil group Ecopetrol (Empresa Colombiana de Petroleos, 88.49% state-owned) has signed an agreement with the Colombian Ministry of Finance and Public Credit to acquire the 51.4% state-owned stake in Interconexión Eléctrica S.A (ISA), the largest power transmission company in the country, for an average price of COP25,000/share (US$6.3 per share), i.e., a total transaction of COP 14,200bn (US$3.6bn). The transaction was first announced in January 2021 and it should be completed in early December 2021.
ISA operates over 47,000 km of power transmission networks in Colombia, Peru, Bolivia, Brazil and Chile, as well as international interconnections between Colombia-Ecuador and Ecuador-Peru. Ecopetrol aims to accelerate its energy transition, reduce its CO2 emissions, and invest in electricity (renewable growth and power transmission), while raising gas production and strengthening its leadership in the hydrocarbon chain in South America.
---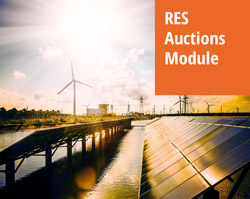 Discover our very detailed and regularly updated RES auctions database with worldwide coverage and a technical focus backed by academic research.
With our renewable energies auctions service you will be able to monitor auctions at a global level. Its (expanding) scope notably includes all major G20 countries and offers an especially fine tracking on Europe and South America.