Colombia presents the Climate Action Law to the Congress
The Colombian government has presented to the Congress (i.e. Colombia's bicameral legislature) the Climate Action Law, which is inspired by the goals and the measure defined in Colombia's Nationally Determined Contribution (NDC). In its updated NDC released in November 2020, Colombia aims to reduce its greenhouse gas (GHG) emissions by 51% in 2030 compared to a BAU scenario. The country plans to strengthen actions for energy transition, clean mobility and fight against deforestation. In its first NDC, the country pledged to cut GHG emissions by at least 20% in 2030 compared to a BAU scenario, a target that could have been raised to 25% or 30% with financial backing from the international community.
In April 2021, the Ministry of Environment and Sustainable Development of Colombia launched the Carbon Neutral Colombia strategy, which seeks to promotes the efforts of the public and private sectors and of civil society in reducing GHG emissions with the aim of reaching carbon neutrality by 2050.
CO2 emissions from energy combustion increased by 42% (around 4%/year) between 2005 and 2016. After a sharp decrease of 10% in 2017 due to the industry and power sectors, they increased again rapidly in 2018 and 2019 by around 4%/year to 87 MtCO2. In 2020, emissions dropped by 2.3% due to the COVID-19 pandemic to 84 MtCO2.
---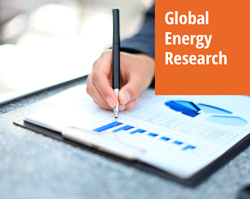 Enerdata's premium online information service provides up-to-date market reports on 110+ countries. The reports include valuable market data and analysis as well as a daily newsfeed, curated by our energy analysts, on the oil, gas, coal and power markets.
This user-friendly tool gives you the essentials about the domestic markets of your concern, including market structure, organisation, actors, projects and business perspectives.