Colombia plans to produce 780-800 kb/d in 2021
Colombia expects its crude oil production to remain between 780,000 bbl/d and 800,000 bbl/d in 2021, close to the 2020 average. Production has been disrupted due to political protests in the second quarter of 2021 that blocked oil fields but the Ministry of Mines and Energy expects production to recover in the second half of 2021.
The country's oil output fell by around 12% in 2020 due to low oil prices and falling demand. In 2019, Colombia produced 895 kbl (+2.4% compared to 2018).
---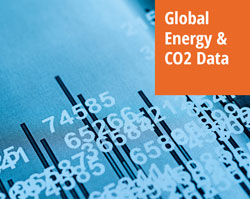 Then Global Energy Market Data & CO2 is your database! We provide world coverage of the oil, gas, coal, and power markets and a detailed overview of national supply & demand with annual data going back to 1970.
This energy database leverages more than 200 official data sources, which are processed by our analysts to provide fully harmonised data sets that are updated monthly.