CNPC starts construction works on Niger-Benin oil pipeline
CNPC (China National Petroleum Corporation) and the WAPCO (West African Oil Pipeline Company) have officially started the construction of the oil pipeline linking Niger to Benin. The bulk of the work will start in January 2020, while the commissioning is expected in January 2022. With a transport capacity of 4.5 Mt/y (35 mbl/y), the project will connect the areas of the Agadem fields (northeastern Niger), to Sèmè-Kpodji (near Cotonou), on the Beninese coast, by crossing Benin from north to south. The pipeline, which lay over 1,982 km, including 1,298 km in Nigerian territory, will require an investment of nearly US$4bn, of which around US$1 bn will financed by the CNPC (Benin part).
The Government of Niger and CNPC previously signed a Transportation Convention, setting out the contractual terms under which the pipeline will be constructed and operated.
The Niger-Benin pipeline project was preferred to the originally planned route, which would have connected Agadem's wells to the port of Kribi in Cameroon, via Chad. This route did not receive the approval of CNPC. Niger's oil production started in 2011 and reached 6 mbl of oil in 2017.
---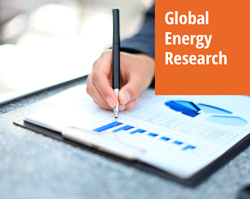 Enerdata's premium online information service provides up-to-date market reports on 110+ countries. The reports include valuable market data and analysis as well as a daily newsfeed, curated by our energy analysts, on the oil, gas, coal and power markets.
This user-friendly tool gives you the essentials about the domestic markets of your concern, including market structure, organisation, actors, projects and business perspectives.