CNOOC's hydrocarbon output increased by 6.6% in 2019 (China)
China state-owned China National Offshore Oil Corporation (CNOOC) has reported a revenue of CNY233.2bn (US$32.8bn) in 2019 (+2.4%) and a net profit of CNY61 (US$8.6bn, +15.9%), despite a more than 10% decrease in international oil prices. Capital expenditure reached CNY79.6bn (US$11.2bn) in 2019. However, due to the current economic context, capital expenditure - initially expected at CNY 85-95bn (around US$13bn) in 2020 - will be cut significantly.
CNOOC's hydrocarbon output increased from 475 mboe in 2018 to 506.5 mboe in 2019 (+6.6%).The company made 23 commercial discoveries were made and appraised 30 oil and gas bearing structures. In particular, CNOOC added nearly 200 mcm of oil equivalent at the Bozhong 19-6 condensate gas fields in offshore China - the company started production from the Bozhong 34-9 oilfield south of the Bohai Sea - and made a new discovery in the Kenli 6-1 oilfield in Bohai Bay. In addition, CNOOC made five new discoveries in the Stabroek block in Guyana, with recoverable reserves of more than 8 Gboe. At the end of 2019, CNOOC's net proved reserves exceeded 5 Gboe and its reserve life remained above 10 years, thanks to a reserve replacement ratio of 144%.
CNOOC planned to raise its production to 525 mboe in 2020 but the group will now lower its production target at its overseas projects, while maintaining production targets in China.
---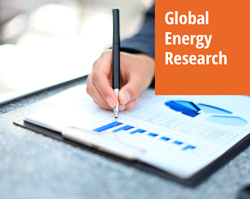 Enerdata's premium online information service provides up-to-date market reports on 110+ countries. The reports include valuable market data and analysis as well as a daily newsfeed, curated by our energy analysts, on the oil, gas, coal and power markets.
This user-friendly tool gives you the essentials about the domestic markets of your concern, including market structure, organisation, actors, projects and business perspectives.