CNOOC acquires 10% stake in Arctic LNG 2 project (Russia)
CNOOC has signed a Share Purchase Agreement with Novatek and Novatek's fully-owned subsidiary Ekropromstroy to acquire a 10% stake in the Arctic LNG 2 project in Russia from Ekropromstroy, which currently owns 40% in the project. Novatek would then own 80% (50% directly and 30% through Ekropromstroy), with Total and CNOOC holding 10% each. The acquisition is expected to complete soon, pending approval of relevant government authorities of China and Russia.
In April 2019, Novatek entered into agreements with China National Oil and Gas Exploration and Development Corporation and CNOOC to sell the Chinese groups 10% stakes in the project.
The 19.8 Mt/year Arctic LNG 2 project will consist of three liquefaction trains of 6.6 Mt/year capacity each, with the first one expected to be commissioned in 2023. The liquefaction plant will be fed by output from the Utrenneye field in the hydrocarbon-rich Gydan peninsula in the Yamal-Nenets Autonomous District (Russia). Reserves are estimated at 1,138-1,978 bcm of gas and 57-105 Mt of liquids.
---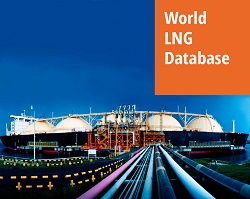 World LNG Database offers a complete set of data on LNG markets. The service provides detailed information on existing and planned liquefaction and regasification plants. It also includes LNG shipping around the world, LNG contracts, time series on regasification and liquefaction capacities, LNG flows and LNG prices for all players in the market.