The Cigeo nuclear waste project start postponed to 2022 (France)
The French nuclear waste management agency (Agence nationale pour la gestion des déchets radioactifs or Andra) announced that the Cigeo underground radioactive waste repository project in Bure (France) construction start will be postponed from 2020 to 2022. The application for the construction authorization was originally scheduled for mid-2018 but will instead take place in mid-2019 and therefore pushes forward the construction start until 2022. The pilot phase start-up is now set up for 2025.
The Cigeo project (Centre Industriel de Stockage Géologique) will be built in Bure (Haute-Marne, France). It is a deep geological disposal facility for radioactive waste, which would store up to 2,700 m3 of high-level radioactive waste and about 40,000 m3 of long-lived intermediate-level radioactive waste. The facility will be financed by France's radioactive waste generators (namely EDF and Areva) and the French Alternative Energies and Atomic Energy Commission.
---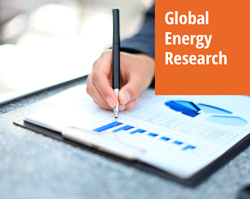 Enerdata's premium online information service provides up-to-date market reports on 110+ countries. The reports include valuable market data and analysis as well as a daily newsfeed, curated by our energy analysts, on the oil, gas, coal and power markets.
This user-friendly tool gives you the essentials about the domestic markets of your concern, including market structure, organisation, actors, projects and business perspectives.