Chugoku Electric amends Shimane-1 NPP decommissioning plans (Japan)
Japanese power utility Chugoku Electric has submitted to the nuclear regulator Nuclear Regulation Authority (NRA) an amendment to its decommissioning plan for the 460 MW Shimane-1 nuclear reactor in the Shimane prefecture of Japan. The amendment confirms that the decommissioning works will not interfere with the safe operation of the second unit of the plant.
The reactor was commissioned in March 1974, has been idle since the Fukushima disaster in March 2011 and was officially taken out of service in April 2015. In late April 2016, the company submitted its decommissioning plan to the NRA. The decommissioning process will be carried out in four phases: in a first phase, expected to last around 6 years, Chugoku Electric will prepare the reactor for dismantling (removing all 814 fuel assemblies and monitoring radioactive contamination); peripheral equipment and other major equipment will be removed from the reactor in the second, 8-year phase. The third phase (8-year) will see the demolition of the reactor, while all the other remaining buildings will be demolished in the fourth stage (8 years). Decommissioning works are expected to be completed by March 2046.
Shimane-1 is one of the five older reactors to be declared for decommissioning in March 2015, including Kansai Electric's Mihama-1 and 2, Japan Atomic Power Company's Tsuruga and Kyushu Electric's Genkai-1.
---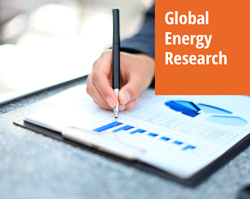 Enerdata's reputable online information service provides up-to-date market reports on 110+ countries with valuable market data and analysis as well as a daily newsfeed on the oil, gas, coal and power markets.
This user-friendly tool gives you the essentials on the domestic market of your concern including market structure, organisation, actors, projects and business perspectives.