ChinaCoal signed 5-year coal supply contract with 7 Chinese utilities
State-held China National Coal Group Corporation (ChinaCoal) has signed a 5-year contract to supply 180 Mt of thermal coal to seven power utilities. Starting from 2019, ChinaCoal will provides coal to seven national utilities, including Guangdong Yuedean Group, Jiangsu Guoxin Group, Shenzhen Energy Group, Zhejiang Energy Group and Greenland Energy Group.
Prices will be adjusted monthly using CNY535/t (around U$S77/t) as a base price during the 2019-2021 period, while prices will be negotiated between the contractual parties based on market trends for the 2021-2023 period.
Two weeks ago, ChinaCoal already signed a similar contract to supply China's top six centrally-administered state-run power utilities (Datang Group, Huadian Group, China Resources Power Holdings, Huaneng Group, State Power Investment Corp and SDIC Power Group) using the same pricing policy.
ChinaCoal expects to sign additional mid-term and long-term coal supply contracts with other utilities soon, in line with the government's strategy to ensure coal supplies at stable prices. The company is a major domestic coal producer with 63 mines spread across several provinces and autonomous regions such as Shaanxi, Inner Mongolia and Jiangsu. 41 mines are in operations and 22 under construction, with a total production capacity of 288 Mt/year. In 2017, the company sold 129 Mt (-2.3% on 2016).
---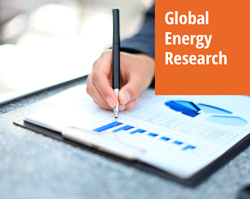 Enerdata's premium online information service provides up-to-date market reports on 110+ countries. The reports include valuable market data and analysis as well as a daily newsfeed, curated by our energy analysts, on the oil, gas, coal and power markets.
This user-friendly tool gives you the essentials about the domestic markets of your concern, including market structure, organisation, actors, projects and business perspectives.