China on track to generate 58 GW from nuclear power by 2020
China has developed 16 more high power reactors since 2016, moving closer to its objective to generate 58 GW from its nuclear plants by the end of 2020, according to a white paper titled "Nuclear Safety in China", by the National Nuclear Safety Administration.
The country has 47 nuclear power plants operational and an additional 11 planned. Its 13th Five-Year Plan (2016) aims to increase China's installed nuclear capacity to 58 GW by 2020, with another 30 GW in the pipeline.
China is also exporting nuclear plants, building two 1,100 MW reactors in Karachi (Pakistan) with US$2.5bn. It has also signed agreements with Argentina and Romania.
Concerning nuclear safety, the document affirms that China "has always conceived nuclear safety as an important national responsibility", growing its industry "with the latest safety standards" and maintaining "a good safety record".
In 2018, the Nuclear Safety Law came into force; it aims at improving regulation and strengthening the powers of the National Nuclear Safety Administration. The Ministry of Justice published for comment the draft Atomic Energy Law in September 2018, which aims at supporting the overseas development of Chinese nuclear companies. It has yet to be adopted.
China's first nuclear power reactors began operation in 1993.
---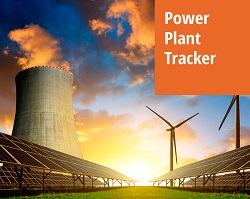 Enerdata has developed a market research service to screen, monitor and analyse the development of power generation assets.
Power Plant Tracker offers an interactive database and a powerful search engine covering power plants worldwide – including both installed and planned capacities for renewables and fossil fuels.