China Three Gorges rules out new hydropower projects in China for now
Chinese state-held utility China Three Gorges Corporation (CTG) has announced that it currently does not plan to build more hydropower projects in China, but will rather develop projects overseas. It plans to focus in particular on South Asia, Southeast Asia, Africa and Latin America. The main driver behind this move is the rise of domestic costs, including compensation costs for displaced residents, and the lack of space to build new hydro projects across the country.
CTG had an installed power generation capacity of 70 GW in 2017 and operates the 22,500 MW Three Gorges dam on the Yangtze river (China). The company is expanding abroad, and in 2011 acquired 21% in Portuguese power utility Energias de Portugal (EDP). In 2018, it submitted a US$9bn takeover bid proposal to acquire the remaining stakes but EDP rejected it. CTG was also in discussions with the Nepalese government regarding the US$1.2bn West Seti hydropower project but talks ended after both sides failed to reach a middle ground. The group is considering taking part to the 4,800 MW Inga-3 hydropower project in the Democratic Republic of Congo and is investing in offshore wind projects in the United Kingdom.
---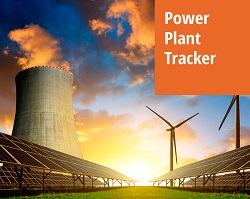 Enerdata has developed a market research service to screen, monitor and analyse the development of power generation assets.
Power Plant Tracker offers an interactive database and a powerful search engine covering power plants worldwide – including both installed and planned capacities for renewables and fossil fuels.