China Three Gorges pulls out of US$1.2bn West Seti hydro project (Nepal)
China Three Gorges International Corporation (CTGI) has ended discussions with the Nepalese government regarding the US$1.2bn West Seti hydropower project (west Nepal) after both sides failed to reach a middle ground. Technical problems, the project's lowest than expected return on equity rate (12.5% instead of the required 17%) and its financial unfeasibility are the main drivers behind CTGI's decision in spite of the potential capacity optimization and the presence of a possible dollar-denominated power purchase agreement (PPA).
The project began in February 2012, when CTGI and the Investment Board of Nepal (IBN) signed a Memorandum of Understanding (MoU). The initial planned capacity was expected to stand at 750 MW but was later reduced to 600 MW.
The hydropower project is not the first one to be cancelled in Nepal. In November 2017, the government terminated a license awarded to China's Gezhouba Group for the construction of the 1,200 MW Budhi Gandaki hydropower project on grounds that it was attributed without any competitive bidding process.
---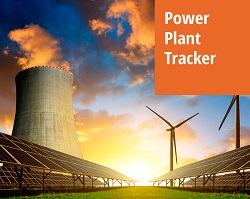 Enerdata has developed a market research service to screen, monitor and analyse the development of power generation assets.
Power Plant Tracker offers an interactive database and a powerful search engine covering power plants worldwide – including both installed and planned capacities for renewables and fossil fuels.