China sets mandatory provincial renewable power quotas for 2019-2020
The National Energy Administration (NEA) of China has set mandatory renewable power quota for each of its provinces for 2019 and 2020, requiring local grid companies to buy a defined volume of renewable electricity. The scheme is divided in two: quotas for renewable energy including hydropower, and quotas for renewable energy excluding hydropower. 
When hydropower is considered, the quotas will range from 10% of the power consumption in the Shandong province (eastern China) in 2020 to 88% in Sichuan or Yunnan (southwestern China), depending on provincial energy structures. The 2020 quotas are set at 16.5% for Beijing, Tianjin and Hebei, and at more than 30% for Guangdong (32.5%) or Shanghai (36.5%). Quotas for non-hydropower renewable energy will range from 2.8% in Chongqing to 27.5% in Qinghai provinces in 2020. 
The 2020 quota will be adjusted according to the progress of the implementation of the 13th Five-Year Plan for renewable energy development, and will be revised by the end of March 2020.
---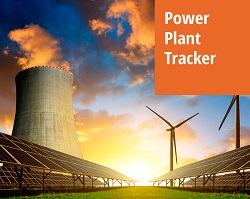 Enerdata has developed a market research service to screen, monitor and analyse the development of power generation assets.
Power Plant Tracker offers an interactive database and a powerful search engine covering power plants worldwide – including both installed and planned capacities for renewables and fossil fuels.