China plans US$248m subsidies for centralised solar projects in 2019
The National Energy Administration (NEA) of China estimates government subsidies for centralised solar projects at CNY 1.7bn (around US$248m) in 2019. So far, more than 3,900 centralised (large-scale PV, not rooftop) projects in 22 provinces and cities have received approval for subsidies, corresponding to a total capacity of 22,790 MW.
China is setting an annual cap on solar subsidies for the first time, in an attempt to ease a CNY 120bn (US$17bn) payment backlog and to limit the capacity of supported solar power projects. The NEA will give priority to subsidy-free solar and wind projects: in April 2019, the NEA and the National Development and Reform Commission (NDRC) approved 250 renewable power projects totalling 20,760 MW in 16 provinces to be developed without financial aid.
In May 2019, the NDRC decided to cut feed-in tariffs (FiTs) for onshore wind projects in July 2019 and 2020 and to remove feed-in tariffs (FiTs) for new onshore wind projects as of 1 January 2021, when grid price parity will apply to all new power generation projects. The NEA also decided to allocate a maximum of CNY 3bn (US$435m) of subsidies to new solar power projects in 2019, including CNY 2.25bn (US$325m) for large-scale solar power plants and CNY750m (US$109m) for rooftop projects with a combined capacity of 3.5 GW. The financial  support will be applicable for solar power projects under construction, having submitted applications for subsidies to the NEA by 1 July 2019, and able to connect to the power networks by the end of 2019.
---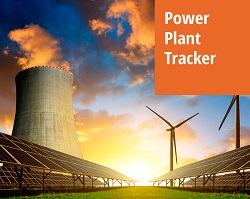 Enerdata has developed a market research service to screen, monitor and analyse the development of power generation assets.
Power Plant Tracker offers an interactive database and a powerful search engine covering power plants worldwide – including both installed and planned capacities for renewables and fossil fuels.