China orders coal mines to raise their output capacity by 153 Mt/year
China has requested 170 coal mines in the major coal producing regions of Shanxi and Inner Mongolia to increase their production capacity: 72 coal mines in Inner Mongolia (mostly open pits), which previously had an authorised capacity of 178 Mt/year, will have to raise their production capacity by 98 Mt/year, while 98 coal mines in Shanxi were ordered to raise their output capacity by 55 Mt/year, including 8 Mt/year before the end of 2021.
China is the world's largest coal producer, with a production of 3.8 Gt in 2020. Coal production has been increasing since 2016 (+3.4%/year, of which 1.4% in 2020) after a decrease between 2013 and 2016 (-4.5%/year). In August 2021, the country authorised 53 shuttered coal mines across China's northern regions ranging from Inner Mongolia to Shanxi to restart production, in a context of rising power demand and of surging prices for thermal coal; those mines have a combined production capacity of 110 Mt/year.
China also plans to make coal-fired power prices more flexible by allowing to fluctuate by up to 20% from base levels in a bid to thwart high energy consumption. For energy-intensive industries, the price setting mechanism will be liberalised and will be set by market transactions, and price adjustments will not be limited to 20%. Coal-fired power prices were previously allowed to rise by 10% and fall by 15% from base levels. Moreover, coal-power companies will be given support to boost power supply and those in financial trouble will be permitted to defer tax payments. Finally, the banking system is encouraged to meet reasonable requests for loans from power plants.
---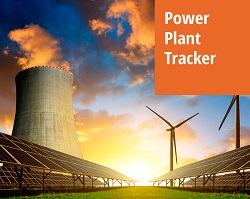 Enerdata has developed a market research service to screen, monitor and analyse the development of power generation assets.
Power Plant Tracker offers an interactive database and a powerful search engine covering power plants worldwide – including both installed and planned capacities for renewables and fossil fuels.