According to the Chinese National Energy Administration, total installed power capacity in China rose by 6.5% in 2018 and reached 1,900 GW. Thermal capacities accounted for around 1/3 of new capacity additions. Renewable capacities - including hydropower - surged by 12% to around 728 GW, i.e. 38% of China's installed capacity. Hydropower capacity increased by around 3% to 352 GW, while wind capacity rose by 12% (+20 GW) to 184 GW and solar capacity surged by more than 33% (+44 GW) to nearly 175 GW.
According to preliminary statistics, domestic power consumption rose by 8.5% in 2018, as demand from the industrial sector rose by more than 7%. The demand from the service sector and from households was also very dynamic (+13% and +10%, respectively, in 2018).
The country's NDRC set a target of 1 900 TWh of renewable power generation by 2020 (+200 TWh compared to 2017 levels), to cover 27% of the country's power generation. By this date, installed renewable power capacity should reach 680 GW (+50 GW compared to 2017 levels).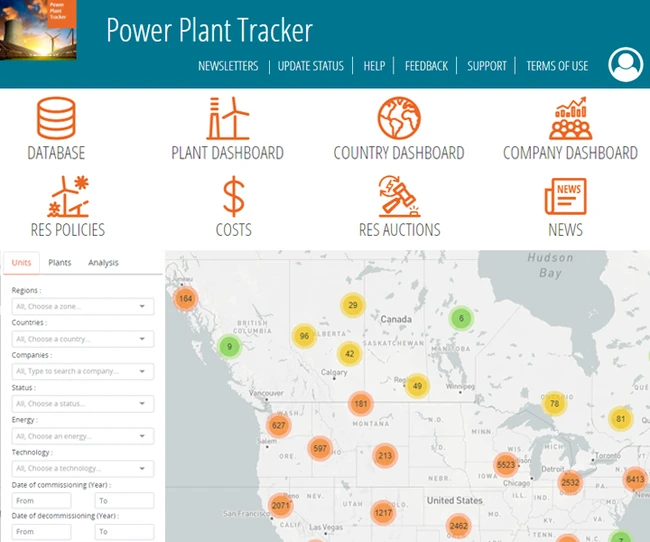 Enerdata has developed a market research service to screen, monitor and analyse the development of power generation assets.
Power Plant Tracker offers an interactive database and a powerful search engine covering power plants worldwide – including both installed and planned capacities for renewables and fossil fuels.