China aims to develop a modern energy system by 2025, unveiling new targets
China has released a plan for developing a modern energy system during the 14th Five-Year Plan period (2021-2025), targeting a domestic energy production capacity of over 4,600 Mtce (3,220 Mtoe) in 2025. In 2021, China's primary energy production reached nearly 2,950 Mtoe. The country aims to stabilise its crude oil production at 200 Mt in 2025 (208 Mt in 2021), and to raise its natural gas production to 230 bcm (208 bcm in 2021) and its nuclear capacity to 70 GW (over 50 GW in 2021). By 2025, carbon-free energy sources should account for 20% of the energy mix and 39% of the power mix. In addition, the energy intensity (i.e., total energy consumption per unit of GDP) should decrease by 13.5% over 2021-2025 and the carbon intensity (i.e., CO2 emissions per unit of GDP) by 18%.
---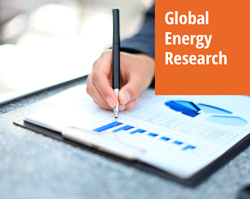 Enerdata's premium online information service provides up-to-date market reports on 110+ countries. The reports include valuable market data and analysis as well as a daily newsfeed, curated by our energy analysts, on the oil, gas, coal and power markets.
This user-friendly tool gives you the essentials about the domestic markets of your concern, including market structure, organisation, actors, projects and business perspectives.