China added 9.2 GW of wind and 7.7 GW of solar in the 1st half of 2015
According to the National Energy Administration (NEA) of China, a total of 9,160 MW of wind power capacity was connected to the Chinese grid in the first half of 2015, raising the country's wind power capacity to 105,530 MW (+28%). Wind power generation in the first half of 2015 reached 97.7 TWh, a 21% increase over the same period of 2014. More than 1.35 GW were installed in Gansu (reaching 11.4 GW), followed by Ningxia (+1.3 GW to 5.5 GW), Yunnan (+760 MW), Shanxi (+640 MW) and Jiangsu (+610 MW).
In addition, China installed 7.73 GW of solar capacity in the first half of 2015, raising solar capacity to 35.78 GW, including 30.07 GW of solar power plants and 5.71 GW of distributed power sources. Over this period, 1.72 GW were added in Xinjiang (raising the province's capacity to 4.47 GW), 1.01 GW in Inner Mongolia (to 4.03 GW), 610 MW in Gansu (to 5.78 GW) and 580 MW in Qinghai (to 4.7 GW).
---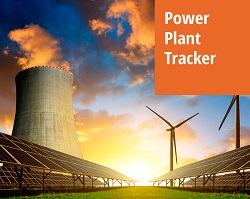 Enerdata has developed a market research service to screen, monitor and analyse the development of power generation assets.
Power Plant Tracker offers an interactive database and a powerful search engine covering power plants worldwide – including both installed and planned capacities for renewables and fossil fuels.