China added 11.4 GW of new solar PV capacity in the first half of 2019
According to the Chinese National Energy Administration (NEA), a total of 11.4 GW of new solar PV capacities was connected to the Chinese grid in the first half of 2019, i.e. less than half of the capacity added in the same period in 2018 (24 GW). The new capacity raised the country's total solar PV capacity to 186 GW (+20% increase compared to the first half of 2018). Centralised PV power plants capacity rose by 6.8 GW (+16%) to 130 GW, while distributed capacity surged by nearly 4.6 GW (+31%) to 55 GW.
The province of Qinghai installed 1.3 GW of new solar capacity, raising its total PV capacity to 10.8 GW, while 1.1 GW were installed in Shanxi (up to 9.8 GW). In the first half of 2019, solar power plants generated nearly 197 TWh, a 30% increase over the same period of 2018, and 2.6 TWh of solar generation were abandoned, mainly in Tibet, Xinjiang, Gansu and Qinghai.
---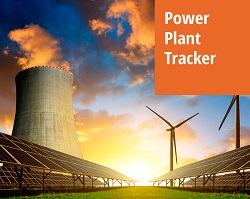 Enerdata has developed a market research service to screen, monitor and analyse the development of power generation assets.
Power Plant Tracker offers an interactive database and a powerful search engine covering power plants worldwide – including both installed and planned capacities for renewables and fossil fuels.