Chile rejects Aysen 2,750 MW hydropower project in Patagonia
A ministerial commission composed of Chile's ministers of agriculture, energy, mining, economy and health has cancelled the permit for the HidroAysen hydropower project in Patagonia. In 2011, HidroAysen, a joint venture of Endesa Chile (51%) and Colbun (49%), had received approval for the construction of five dams and power plants on the Baker and Pascua Rivers with a combined capacity of 2,750 MW for a total investment of US$8bn, but the project has been challenged by environmentalists since then. The company may still review its project to reduce the capacity (up to four dams instead of five) or may appeal the decision.
Chile's mining industry is increasingly demanding power and the country would have to triple its capacity (about 19 GW) in just 15 years to meet demand. Chile has no domestic oil or gas resources and bets on the development of renewable energy sources and on LNG import terminals.
---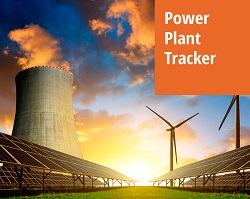 Enerdata has developed a market research service to screen, monitor and analyse the development of power generation assets.
Power Plant Tracker offers an interactive database and a powerful search engine covering power plants worldwide – including both installed and planned capacities for renewables and fossil fuels.